Genesee County MI's Most Effective Scotchgard Treatment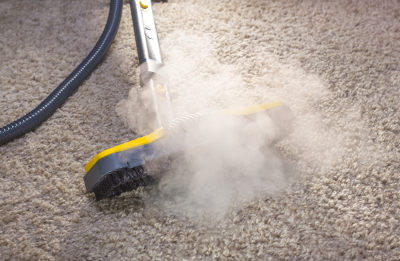 Atlas Cleaning Service, Inc. has proudly served SE Michigan for over 40 years. We are highly trained in combatting carpet and rug stains. Our technicians understand the exact chemistry of what will get your stains out without discoloring the surrounding carpet. We have the best technology in cleaning equipment to ensure you that your carpets are deep cleaned to perfection!
Many allergens and contaminants collect in your furniture and the only way to rid these pesky contaminants is a professional deep cleaning! There are times when your carpet or upholstery needs more than a deep clean. When this arises we offer specialized treatments. For deep stains that take too much energy to get out, we have Scotchgard treatment that will clear away this problem. In addition to removing visible damage from your furnishing, we also offer treatments for odor from our furry friends. We have the experience to get your carpets back to how they looked when you got them!
---
Expert Protective Treatments for your Carpets
Benefits of Scotchgard: More then What Meets the Eye
The professionals at Atlas Cleaning Service, Inc understands how important preventative protection is for your home carpets. We offer you Scotchgard treatment to fortify your fabrics, blocking contaminants, moisture and stains from harming them. We are committed to protecting your home furnishing from every manner of damage.
Protective Services for Sensitive Spots
Bathrooms & Powder Rooms
Makeup, soaps and lotions are all contributors to staining rugs and furniture. Many of these products can leave a strong smell that can be hard to remove once they are spilled. For precaution, make sure you call us for a protective treatment to keep your chairs and rugs safe from these contaminants.
High-Traffic Areas
Carpets and furnishing that are by the front door or in areas of your home where people are frequently walking through are exposed to the most contaminants on a daily basis. Scotchgard is your best treatment if you want to keep them in great condition without cleaning them continuously.
In providing Scotchgard™ treatments, we seek to complement our broader cleaning services. When we first visit your home, we can clean every inch of the upholstery in depth, removing all traces of pollen, soil, dust and other contaminants and allergens. We then apply a protective treatment so that the material does not become contaminated again. We can also provide protection for new furniture, preventing it from ever having a problem to begin with.
---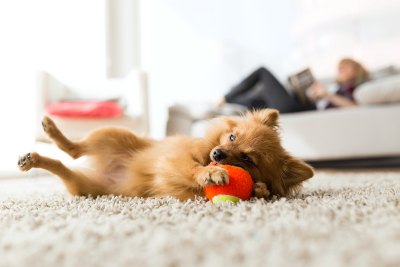 Premier Pet Odor Treatment in the Genesee County MI Area
Our furry friends make the best companions and we love them dearly. However, we don't have to love the smells that come with them! It is crucial as a pet owner to keep your carpets smelling fresh with regular professional carpet cleaning! Our experts at Atlas Carpet Service, Inc. have a great selection of services that are tailored to your specific needs to families with pets that will clean deep into the fibers of your carpet. These treatments will eliminate smells and stains that typically come with animals.
Services for Pet Odor Treatment:
Pet Oder Removal
Animal Stain Removal
Dog and Cat Urine
Wood floords and Rugs
After a visit from our expert technicians at Atlas Cleaning Services, Inc., you will have your home back to the way it was before you had your family pets!
We appreciate our customer's and value what they have to say about our business. Here are some of their kind words after working with us!
We took possession of our house on a Monday and were horrified to find it a disaster! The movers were due Thursday and the carpet was filthy. I found Atlas here on Angie's List and gave Dennis a call. Even on this short notice, he was able to shuffle schedules a bit and to my amazement, he had someone out here on Tuesday. Not only were my carpets clean before the furniture was moved in, but they also had a day of drying time! Steve, our cleaner, arrived on time and got to work immediately. He was quiet, but friendly enough. He did a very thorough job. I would hire Atlas again in a heartbeat! - Mary B.
---
They did a great job. Carpet came out clean and smelling fresh. Set an appointment for a few days later (at my convenience), showed up promptly and were professional. Also had a competitive rate. - Amy O.
---
Contact Atlas Cleaning Service, Inc. for your carpet and furnishing cleaning needs. We have exceptional equipment and even better experience! We pre-inspect every job and tell you exactly what to expect when we are servicing you. If you feel like we didn't complete a job in the way you wanted to, we will do it again - 100% satisfaction guaranteed.